Our Team
As one of Victoria's largest builders for the premium residential market, we bring together the best in the business.

We are like-minded individuals who value perception, judgement, skill and technique. Then we employ fearless thinking and design integrity to achieve a flawless build. We handpick the masters of their craft; leading engineers, technicians, build specialists and artisans who rise to the individual demands of each project. Experience is in our DNA, driven by an anything-is-possible outlook and the expertise to make it happen. Clients who've been with us for generations trust our independent advice. We specialise purely in build and construction which has allowed us the privilege of honing our craft while collaborating with Australia's leading industry specialists.
Lionel Krongold – Chairman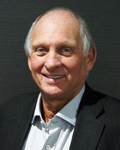 Inspiring his peers to bring their best to the table, Lionel is a respected entrepreneur and a true gentlemen of the industry. Succeeding his father Elek, Lionel took over the family business, KH Stramit in 1972. His engineering background and comprehensive understanding of the steel and construction industries led him to grow the business into one of Australia's largest steel companies with operations across Australia and Asia. At the same time, Lionel was developing a building style that would later become synonymous with the exceptional quality that Krongold Constructions delivers today. With the sale of the steel business in 1989 and his son Wayne working in the family's construction company, Lionel moved into the role of Chairman of Krongold Constructions. Together, they have successfully grown Krongold Constructions into one of Australia's premium builders of architecturally designed and constructed homes and apartments.
A great believer in family, Lionel and his wife of 48 years Marian, have built a close-knit family with their three sons, daughter-in-laws and seven grandchildren. The Krongold family is well known for its philanthropic contributions, its younger generation following Lionel's teaching that true success is achieved when you help others to be successful.
"We have purpose beyond profit - to leave a positive impact on the built landscape with the hope our work inspires others to do the same."
Wayne Krongold – Managing Director
Wayne is relentless in his quest for quality which is never a second thought, it's simply his second nature. Joining the family business 28 years ago, then heading Krongold Construction since 1997, Wayne has grown the company to become Australia's leading builder of architect designed spaces. For Krongold's 60+ full-time employees, Wayne instils a culture of perseverance and a can-do attitude, matched with continued emphasis on progression and learning. An agile director, he leads by example, inspiring a team that is the best in the business while building long lasting relationships with Australia's leading architects and developers. Wayne credits his success to his wife of 24 years, Galit, who is a professional in her own right and a never-ending source of support and inspiration for the family. On well earned holidays and spare weekends you'll find Wayne braving the elements and hitting the surf with his two sons who are now pursuing careers in construction and looking set to take Krongold into a fourth generation.
"It's about the intelligence and understanding that is applied to each project and the rigor and commitment to bring it to life."
Greg Bennetts – Operations and Construction Manager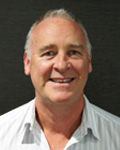 A consummate collaborator, Greg's generosity of spirit and charismatic charm underscores a highly intelligent and diligent approach to every project. Greg is a qualified builder and manager of the highest calibre with a wealth of industry knowledge accumulated across decades in the industry and 30years with Krongold alone. Not only responsible for onsite construction, he delivers a team of the nation's best trades to achieve the exceptional finishes and detail the company is renowned for. As a champion of Krongold's build integrity, Greg ensures the synergy between architect designs and construction outcomes are flawless and uncompromised to bringing award-winning designs to life. Greg is a true-blue Melburnian who loves a good coffee and a day with friends at the football or races. Weekends away usually involve boating with his family and relaxing at their holiday home on the Bellarine Peninsula
"Our focus is to lead the field in construction. We work with Melbourne's top architects and developers, expanding on our strengths, to be the very best."
Jon Greaves – Director of Construction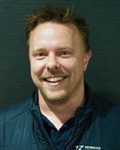 An academic and an innovator, Jon moves beyond the confines of conventional, exploring new approaches to construction to achieve what hasn't been done before. An Honours student, qualified in construction management, Jon has 20 years experience in the bespoke, high-end construction industry. With a keen eye for detail and a common-sense analytical approach to challenges, Jon takes a hands-on approach to every project. His passion for design development, feasibility, marketing, estimating and creative problem solving has contributed to lifting Krongold's builds to the next level, garnering industry and public acclaim across both residential and commercial sectors. While heading up our team in East Melbourne, Jon is also finding time to complete his masters in construction law. At the end of the week you will most probably find him enjoying a single malt whiskey or a good red whilst spending time with his wife and their three very active boys and daughter, who keep him busy on the home front.
"Invest in a rigorous process of investigation and discovery."
Neslihan Dastan - Executive Officer/In-House Counsel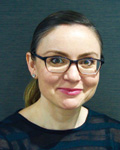 Neslihan (or Nes as she prefers) is a lawyer and a graduate of the Australian Institute of Company Directors. A newcomer to the team, Nes arrives with a 15year career in law, specialising in property, building and construction law, and also commercial litigation. A genuine people person, Ness is a high-level listener and advisor with a sincere commitment to each client that has already earned her the trust and respect of everyone on our team and a long list of clients! Her advanced industry, people and business governance skills are coupled with a perceptive ability to turn technical information into practical, solution driven advice that works in the best interests of all. With a keen sense of humour and boundless get-up-and-go, Nes radiates the kind of positive energy and command that sets everyone at ease. Out of the office she loves nothing more than entertaining friends and family while experimenting with her culinary skills. Nes also sits as a director on a number of not-for-profit boards, using her experience and knowledge to give back to the community.
Adam Greaves - Senior Project Manager
A true professional and a highly respected industry stalwart, Adam has an impeccable track record for driving tight construction timelines and delivering uncompromised quality. His passion and commitment is evident in every aspect of his meticulous approach that drives perfection across every last detail. Adam has built a diverse portfolio of works across his 15 years in the industry, 14 of which have been with Krongold. Entrusted with managing Melbourne's premier, multi-million dollar projects, he is an exceptional leader, adeptly nurturing partnerships and relationships with consultants, vendors and clients while pioneering new methodology for some of the industry's most complex builds. Adam thrives on working the intricacies and detail of a job, bringing it all together in a single build that can push the boundaries and set new benchmarks in high-end construction. As a devoted father, downtime for Adam is about spending valuable time with his young family and making the most of the great outdoors.
Joe Sofra - Project Manager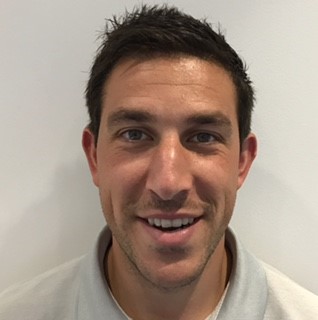 Joe's youthful energy belies an outstanding level of expertise. A registered Domestic Building practitioner with honors in Applied Science in Construction Management, Joe has an excellent foundation backing his technical prowess. Joe lives and breathes every detail of every project he manages. With an unmatched work ethic and scientifically methodical approach, Joe is charged with the responsibility of managing Krongold's top tier projects. For Joe, near enough is never good enough as he outperforms to deliver the level of perfection required by Krongold's clients. The bespoke projects he has delivered and continues to work on are, in themselves, a true testament to his boundless capabilities. Joe's peers consider him a breath of fresh air, with his keen sense of humour, and the occasional practical joke, he truly is the epitome of a team player in the Krongold family. Joe and his wife Emma love all aspects of their Italian heritage where big family gatherings, cuisine and coffee feature prominently across any weekend.
Save
Save
Save
Save
Save
Save
Save